CERTIFIED TRANSLATION BY A POLISH SWORN TRANSLATOR: IN PAPER FORM, AS A SCANNED COPY OR WITH AN ELECTRONIC SIGNATURE?
When it comes to ordinary (non-certified) translations – even if they are prepared by a sworn translator – the way in which the translated document is delivered to the client is rather unproblematic. The translation can be sent electronically as a text file or a PDF file by email or using an online messenger. The situation is slightly different when it comes to certified translations, namely translations prepared by sworn translators in their official capacity in accordance with the Polish Act on the Profession of Sworn Translator. There are several options for delivering a certified translation to the client: in paper form, as a scanned copy of the paper version and in the form of a certified translation with an electronic signature.
HARD-COPY AND ELECTRONIC TRANSLATIONS PREPARED BY A POLISH SWORN TRANSLATOR
For a few years now, two equivalent forms of certified translation have been available under the Polish Act on the Profession of Sworn Translator. The first one, well known for decades, consists in certifying translations in hard-copy form with an official seal. A Polish sworn translator's seal includes their name and an indication of the language which they are authorised to translate, as well as their number on the list of sworn translators kept by the Polish Ministry of Justice. A traditional translation in paper form will also include the translator's signature and a special certifying formula.
The other form provided for in the Polish Act on the Profession of Sworn Translator is a translation certified with a qualified electronic signature. An electronic certified translation also contains a special certifying formula, but there is no handwritten signature or a seal. These are replaced with the sworn translator's qualified electronic signature. Consequently, it is the electronic file, not its printout, that is considered original and authentic. Both hard-copy and electronic forms are fully equivalent, and the choice of either of them depends on the preferences of the intended recipient or some other practical reasons.
In the case of certified translations in electronic form, a very convenient and handy electronic signature format is PAdES, which all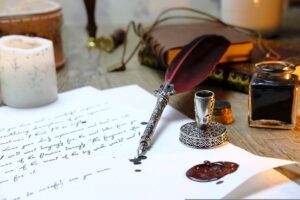 ows the translator to sign a PDF file containing the translation and add there a frame showing the details of the electronic signature and time stamp. Furthermore, the signature and its certificate are embedded in a single PDF file (unlike in the XAdES format), which can be easily viewed with Acrobat Reader.
It is also worth mentioning that in the light of the Polish Act on the Profession of Sworn Translator, it is not permissible to create a mixed form, that is a scanned copy of a paper translation with an electronic signature.
A SCANNED COPY OF A CERTIFIED TRANSLATION PREPARED BY A POLISH SWORN TRANSLATOR
It is common practice to use scanned copies of traditional (paper) certified translations. Although a scan is not the original translation, in most cases it is sufficient for a variety of purposes.
Translations in paper form are most often required by local Polish judicial and government authorities, whereas in the case of documents for institutions outside Poland, which might only require that electronic files be uploaded to the server, scanned copies are often completely sufficient.
Where documents need to be submitted electronically, it is, of course, also possible to use a certified translation with an electronic signature. In practice, however, it seems that the image of the translator's seal and handwritten signature on a scan is sometimes more appreciated by certain recipients than a fully electronic document.
HARD-COPY, ELECTRONIC OR SCANNED – WHICH FORM OF POLISH-ENGLISH / ENGLISH-POLISH CERTIFIED TRANSLATION TO CHOOSE?
The choice of the best way for the client to receive a sworn translation mainly depends on the requirements of the recipient of the translation and some practical reasons. When submitting a set of paper documents to Polish authorities, the easiest way is to attach a traditional paper translation to it. When using the ePUAP platform, a better solution seems to be a translation with an electronic signature (of course, it is best to make sure that a given authority accepts translations in electronic form, even though there are basically no legal grounds for declining to recognise them).
On the other hand, in situations where scans of documents need to be uploaded to the server or sent by e-mail – especially when it comes to e-commerce platforms and institutions outside Poland – a scanned copy of a traditional paper translation may prove sufficient. However, if the document translated into English needs to be submitted online first and then physically delivered in paper form, the Polish sworn translator can be asked to email the scan and later post the hard copy.
REMOTE TRANSLATION SERVICES BY A POLISH SWORN TRANSLATOR
In each of the cases described above, it is possible to order a Polish-English or English-Polish certified translation service remotely (online). Depending on the situation, the process will be limited to an exchange of emails or the postal service will be used.
CERTIFIED TRANSLATION BY A SWORN TRANSLATOR ONLINE – ENGLAW'S SERVICES
At EngLaw, I offer professional certified translation services performed by a sworn translator with a legal and linguistic background, holding a TOLES Advanced certificate and having extensive experience in the field of specialised translation. Before being delivered to the client, the translations are thoroughly proofread a number of times to ensure the highest accuracy and language quality. Our range of services includes both standard (ordinary) translations and certified (sworn) translations. Translation services are offered locally for clients from Ruda Śląska, Katowice, Mikołów and the Upper-Silesian region, as well as remotely throughout Poland and abroad (scanned copies, translations with a qualified electronic signature, delivery of translations in hard-copy form by post, etc.).
Feel free to use EngLaw's professional certified and ordinary translation services.
Sworn translator of the English language: Ruda Śląska Halemba and the Katowice region
Polish-English and English-Polish sworn translator: remote and online services anywhere in the world