Polish-English and English-Polish translation of business registration certificates, tax certificates and other register extracts
In your dealings with Polish business partners and authorities, it might be necessary for you to prove that your business is duly registered in your country of origin. To meet this requirement, yo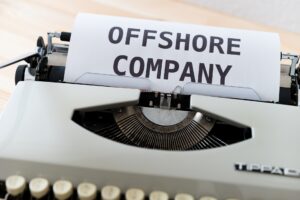 u will first need to obtain the relevant documentation (some business registration certificate) from the registers into which your sole proprietorship, partnership or company is entered. The next step will be to have these documents translated into Polish, which, in most cases, will require the engagement of a sworn translator. A sworn translator is legally authorised to certify that the translation is consistent with the source document. A sworn translator may also help you if you need to have the proof of registration of your Poland-based business translated into English.
Foreign business registration certificates to be translated into Polish
The proof of registration or incorporation of a business (outside Poland) will vary depending on the jurisdiction you are based in. In many jurisdictions around the world, you will be able to obtain a certificate in English, which will be an advantage when seeking a translation service. Translation might be more expensive and more difficult to order for less common languages. For instance, as regards the United Kingdom, a document that is often translated into Polish is the Certificate of Incorporation, which is issued by the Registrar of Companies at the Companies House. When more details are needed, the IN01 form (Application to register a company) filed for the particular company can be translated as well. The document lists company directors and contains details of shareholding, among others. Certificates of incorporation can also be found in many other English-speaking jurisdictions (not necessarily native, like, for example, Cyprus). There are also other business registration certificates which might be used as proof of business ownership (just like DBA certificates for non-corporate US businesses), and there might be situations where some additional tax or other registry excerpts will be required.
Translation of a KRS or CEIDG extract for a Poland-based business
If your business is registered in Poland and you need to prove that, for example to your tax authorities or in order to register with some online e-commerce platform like Amazon, there are two institutions you generally need to reach out to depending on the business type: the National Court Register (KRS – Krajowy Rejestr Sądowy) or the Central Register and Information on Business (CEIDG – Centralna Ewidencja i Informacja o Działalności Gospodarczej). The former covers all companies and partnerships governed by the Code of Commercial Companies and Partnerships. The latter is a register of sole proprietors and the so-called Civil-Code partnerships. The extracts from both registers can be downloaded from the Internet (CEIDG: https://prod.ceidg.gov.pl/ceidg/ceidg.public.ui/Search.aspx / KRS: https://ekrs.ms.gov.pl/web/wyszukiwarka-krs/strona-glowna/index.html ), so these documents are fairly easy to obtain. The up-to-date certificate of registration can be even retrieved by the translator themselves based on the client's tax ID (NIP) or National Court Register (KRS) number.
A good tip if you do not want to spend a fortune on translation is to download the so-called updated extract (odpis aktualny) from KRS rather than the full extract. The full extract contains some historical entries, which might take quite a few additional pages and not be of interest to the recipient of the translation. As regards CEIDG, the certificates are rather concise, but their volume depends on how many business activity codes or places of business you declared at registration. As the certificates are available online, the whole process, including translation, can be quite quick. Should you need some other certificates, for example regarding your VAT status, you will need to submit an application to the tax office, and they can issue a traditional paper certificate (that could, for example, be scanned and sent to the translator) or one in electronic form.
How can EngLaw help you get your business registration certificate and other documents translated fast and reliably?
At EngLaw, I offer professional and quick English-Polish and Polish-English translation services for various business registration certificates, register extracts and excerpts, tax certificates and tax returns, as well as other documents you may need to prove you have a foreign business to Polish customers, partners or authorities. We are also happy to translate into English your documents demonstrating that you have a business here in Poland so that you can show them to your tax office or any counterparties elsewhere in the world. It is possible to arrange the whole service online. The translation can be sent to you in paper form or just electronically – as a scan of the document with stamps and signatures or as a PDF document with a qualified electronic signature, depending on which way best suits your purposes. In the case of Polish CEIDG certificates and information from KRS, you do not even have to download the document yourself – the translator can download the most recent extract from the relevant system to provide you with a quote and prepare the translation. At EngLaw, we are specialised in legal translation and take utmost care to ensure the highest accuracy of the official documents we translate. Feel free to send us a photo, a scanned copy or the original electronic document to get a free quote!
Feel free to use our professional certified and ordinary translation services.
Sworn translator of the English language: Ruda Śląska Halemba
Polish-English and English-Polish certified translator: Gliwice, Katowice, Mikołów, Zabrze and the Silesian region
Remote and online services for Clients from around the world